At Timelesswines.com, your privacy and the protection of your data is our primary concern.
Information Collection and Use
Timelesswines.com is the sole owner of the information collected on this site. We will not sell, share, or rent this information to others in any way that varies from what is disclosed in this statement. Timelesswines.com collects information from our users at several different areas on our site.
You may receive information regarding new features, services and special offers we think you'll find valuable. If you'd like to opt out of future mailings from Timelesswines.com, LLC., follow the procedure outlined in the Choice/Opt-out section below.
Registration
No registration is required in order to use this website, though a user must create an account prior to completing any purchase. Users are required to provide their name, date of birth, email address, zip code, and a password of 5-16 characters in length. This information is necessary in order for us to contact users about services on our site for which they have expressed interest. It is optional for the user to provide a phone number, but we encourage you to do so in order to have an alternate means of contact regarding an order.
Ordering
Timelesswines.com order forms request data from users including: Contact information such as name and shipping address; financial information such as credit card number, expiration date, billing address, and billing phone number. This information is used for billing purposes to verify that the customer is of legal age, and to fill customers' orders. If we encounter difficulty when processing an order, this contact information is used to contact the user. This information is harvested from a secure area and encrypted for our customers' protection. It is not sold or shared with anyone else under any circumstances.
Cookies
A cookie is data stored on the end-user's hard drive with information that relates directly to the end-user's visit to our web site. Any information placed in the cookie is accessible only to Timelesswines.com, and will not be sold or shared with anyone else under any circumstances. We use a cookie to store a unique session identifier, which allows us to maintain shopping cart and state selections from one page request to the next, and maintain session information from one visit to the next. By setting a cookie on our site, the user would not have to log in more than once, thereby saving time while visiting our site. If a user rejects the cookie, they may still browse our site. However, the user experience will be greatly curtailed. In addition, the user will be unable to log in or make a purchase. Cookies also enable us to track and target the interests of our users to enhance users' experience and display products that relate directly to individual user preferences.
Emails
If a user wishes to subscribe to our emails we ask for contact information such as name and email address. If at any time you should wish to unsubscribe, please send an email to our Customer Care group with your request and the account name you used to create your account. You may reach us at: timeless@timelesswines.com
Security
If you have any questions about the security at our website, you can send an email to: timeless@timelesswines.com.
Correcting and Updating Personal Info
You can add new information and update credit cards on the Order Summary page of our site. You can modify your login information and opt out of newsletter delivery on the "My Account" link at the bottom of each page of our site.
Sale of Our Company
As a natural consequence of the development of our company, we could be sold to another company. In the event that another company acquires us or a significant portion of our assets is sold to another company, all customer data including financial records and consumer information collected on TimelessWines.com may be transferred to the new company. You will be notified via of any such change in ownership or control of your personal information.
We reserve the right to modify this privacy statement at any time, so please review it frequently. If we make material changes to this policy, we will notify you by email.
The Privacy Notice posted on this site was updated on June 19, 2011.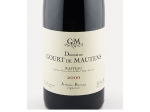 Bressy Rasteau Rouge Gourt Mautens 2009 is a blend of Grenache Noir, Carignan, Mourvedre, Sryah, Vaccarese, Terret Noir and Counoise grown on chalky clay marls with north-west and south-west exposure.
Hand picked, sorted in the vineyard and agin in the winery. Crushed with natural fermentation in truncated wooden vats. Ages in casks, demi-muids and concrete vats for between 24 and 36 months. Bottled unfined and unfiltered.
---
Reviews:
Also incredible, the 2009 Rasteau has a similar, decadent feel in its black raspberry, licorice, smoked earth, chocolate and saddle leather. A blend of 70% Grenache and 30% other permitted varieties, aged in a combination of demi-muid, foudre and concrete tank, it has full-bodied power, massive, yet sweet tannin and blockbuster levels of depth and richness. Drink it anytime over the coming decade or more.- Wine Advocate 96 Points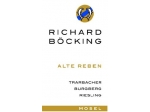 Richard Bocking Alte Reben Trarbacher Burgberg 2012 is 100 percent Riesling.
This close-to-dry wine displays the perfect balance between pure, rich fresh fruit (pineapple, lemon and peach) and mineral flavors. Noticeable is a round and rich texture supported by focused slate. This wine can be enjoyed now and through 2015.
Alcohol 12% vol
Residual sugar 10.8 grams / liter,
Acidity: 7.0 grams / liter TA
High bearing potential
Fruit: 100% Riesling Appellation: Traben Trarbach, Germany Vineyard: The fruit for this wine comes from our sustainably farmed vineyards covered in blue and brown slate and quartz. The Ungsberg is known for the extreme pitch of the slopes high above the Mosel River. This wine comes exclusively from old vines (40-60 years old) and from a single vineyard. Vines have been grown on this spot since the 16th Century. Harvest Dates: November 2, 2012; after the first frost. Production Notes: The fruit for this wine is deep, rich and intense, produced only from the best and oldest vines in this vineyard (40-60 years old). It is carefully hand picked later in the season to allow for ideal ripeness. All fruit is painstakingly hand sorted to allow only the best grapes to be crushed for the Single Cru. The juice is fermented by natural occurring yeast only- no added cultures- slowly at cold temperatures until the perfect balance of acidity and fruit is reached. The wine was aged sur lies for 10 months, then aged 100% German in oak barrels. This wine was bottled at the End of July 2013.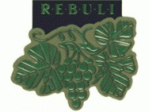 Rebuli Prosecco is a noble wine with a bright straw color, made from a selection of Prosecco grapes, which highlights the flavors and perfumes of the area. It is ideal for important occasions and as an aperitif. It is also excellent with risotto and noble meat.

"Pretty silvery straw color. Orange, juicy lemon, peach aromas with a crisp, lightly effervescent, fruity-yet-dry medium body and a long, tangy mineral, starfruit and spice accented finish. Exceptional flavorful, balanced and stylish. A perfect aperitif."
World Wine Championship Award: GOLD MEDAL
Beverage Testing Institute - May 9th 2011 - 91 points (Exceptional)


"Toasty, which makes this a little more champagnelike and perhaps more familiar to consumers. Nice balance; quite refreshing."
- Washington Post (Dec 08) - VERY GOOD

"This wine is so much fun that it seems vaguely illegal. Lightly floral in aroma, it shows fresh but restrained fruit flavors. The effervescence is abundant but soft, yet the wine remains structural and refreshing thanks to crisp acidity. Clearly the top pop for parties." - Washington Post (2006)

"Very pale straw. Very fine mousse. Nice elegant bead. Aromas of fresh bread dough, pear, touch of marzipan. Light attack. Semi-dry. Licorice note on palate. Soft, light. Simple, light pear flavors."
- International Wine Review (Dec 08)
This large Spumante estate with just over 100 acres of vines produces high-quality Prosecco. The non-vintage Rebuli Prosecco di Valdobbiadene Extra Dry is light-bodied and flowery with plenty of white peach, orange and pineapple notes in its exotic aromatics and flavors. It is off-dry, but most consumers would consider it to be a dry sparkling wine. Drink it over the next 12-18 months.-Robert Parker 90 Points