At Timelesswines.com, your privacy and the protection of your data is our primary concern.
Information Collection and Use
Timelesswines.com is the sole owner of the information collected on this site. We will not sell, share, or rent this information to others in any way that varies from what is disclosed in this statement. Timelesswines.com collects information from our users at several different areas on our site.
You may receive information regarding new features, services and special offers we think you'll find valuable. If you'd like to opt out of future mailings from Timelesswines.com, LLC., follow the procedure outlined in the Choice/Opt-out section below.
Registration
No registration is required in order to use this website, though a user must create an account prior to completing any purchase. Users are required to provide their name, date of birth, email address, zip code, and a password of 5-16 characters in length. This information is necessary in order for us to contact users about services on our site for which they have expressed interest. It is optional for the user to provide a phone number, but we encourage you to do so in order to have an alternate means of contact regarding an order.
Ordering
Timelesswines.com order forms request data from users including: Contact information such as name and shipping address; financial information such as credit card number, expiration date, billing address, and billing phone number. This information is used for billing purposes to verify that the customer is of legal age, and to fill customers' orders. If we encounter difficulty when processing an order, this contact information is used to contact the user. This information is harvested from a secure area and encrypted for our customers' protection. It is not sold or shared with anyone else under any circumstances.
Cookies
A cookie is data stored on the end-user's hard drive with information that relates directly to the end-user's visit to our web site. Any information placed in the cookie is accessible only to Timelesswines.com, and will not be sold or shared with anyone else under any circumstances. We use a cookie to store a unique session identifier, which allows us to maintain shopping cart and state selections from one page request to the next, and maintain session information from one visit to the next. By setting a cookie on our site, the user would not have to log in more than once, thereby saving time while visiting our site. If a user rejects the cookie, they may still browse our site. However, the user experience will be greatly curtailed. In addition, the user will be unable to log in or make a purchase. Cookies also enable us to track and target the interests of our users to enhance users' experience and display products that relate directly to individual user preferences.
Emails
If a user wishes to subscribe to our emails we ask for contact information such as name and email address. If at any time you should wish to unsubscribe, please send an email to our Customer Care group with your request and the account name you used to create your account. You may reach us at: timeless@timelesswines.com
Security
If you have any questions about the security at our website, you can send an email to: timeless@timelesswines.com.
Correcting and Updating Personal Info
You can add new information and update credit cards on the Order Summary page of our site. You can modify your login information and opt out of newsletter delivery on the "My Account" link at the bottom of each page of our site.
Sale of Our Company
As a natural consequence of the development of our company, we could be sold to another company. In the event that another company acquires us or a significant portion of our assets is sold to another company, all customer data including financial records and consumer information collected on TimelessWines.com may be transferred to the new company. You will be notified via of any such change in ownership or control of your personal information.
We reserve the right to modify this privacy statement at any time, so please review it frequently. If we make material changes to this policy, we will notify you by email.
The Privacy Notice posted on this site was updated on June 19, 2011.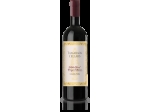 Dark and chocolatey, spiced with pretty notes of allspice and clove, this wine is round and rich, bursting with ripe berries, combined with an earthy complexity and a velvety finish.
made from 50% Cabernet Sauvignon, 25% Merlot, 25% Cabernet Franc.
The wine spent 22 months on 75% new French oak with the remaining 25% second vintage French oak. Select barrels from the best forests of Taransaud, Boutes, Quintessance, and Vicard cooperages.
---
Review:
A ripe, vibrant and refined red, with slightly gritty tannins around a plush, focused core of cherry, raspberry pie, cinnamon and clove flavors, coming together harmoniously as the finish persists. Best from 2016 through 2020. 136 cases made. Wine Spectator 93 Points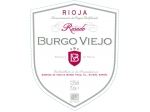 Burgo Viejo Rioja Rosado is made from 100% Garnacha.
Burgo Viejo Rosado Wine is the milestone example of rosé wines developed in Rioja for years. Vinification has been improved to retain vibrant fruit and display colorful aromas when served.
Alcoholic fermentation in stainless steel vats at controlled temperature; wine is rapidly bottled to keep it fresh.
Bright strawberry color and aroma; with hint of raspberry and intense strawberry flavour and a crisp finish.
Enjoy it with pasta and poultry.