FREE SHIPPING IN LOWER 48 STATES ONLY.
Timeless Wines offers a free storage service to all of our customers to keep your wine safe during months of extreme cold or heat. Your wine will be stored securely in our climate controlled facility until your chosen ship date or until we have monitored the weather along your transit path and determined it is safe to ship. There is no limit to this service, so feel free to order as much as you like with the peace of mind that your wine will be safe and arrive to you without the effects of the summer heat or winter cold. This is an excellent way to take advantage of all our daily deals before they sell out!
All items ship from our warehouse in Winchester, VA. You can pick your own ship date, also showing estimated delivery date, during the checkout process. During the summer and winter months we may advise customers against their selected ship date and suggest our free summer and winter storage service. You may also inform us that you would like to pick up your order at our Middletown, VA retail location. Depending on availability most wines can be picked up in 24 hours
First time customers may be contacted to verify credit card billing info before your order ships.
States we ship to
States where we do ship wine

States where we do not ship wine

States with zip code restrictions of wine shipments

Alabama

Arizona
California
Colorado
Connecticut

Delaware

Florida
Georgia
Hawaii
idaho
Indiana
Iowa
Kansas
Louisiana
Maine

Maryland
Michigan
Minnesota
Missouri

Montana

Nebraska
Nevada

New Jersey
New Hampshire
New Mexico
New York
North Carolina
North Dakota
Ohio
Oregon
Pennsylvania

Rhode Island
South Carolina
Tennessee
Vermont
Virginia
Washington
Washington D.C.
West Virginia
Wisconsin
Wyoming


Arkansas
Kentucky
Mississippi
Oklahoma
South Dakota
Texas
Utah

Alaska
Shipping Methods & Costs
Shipping costs for orders from Timeless Wines depend upon the method and by the weight of the package. Standard deliveries are handled by UPS based on state availability. All wine shipments require a signature for receipt.Signatures can only be obtained by someone who is at least 21 years old. Delivery driver is required to ask for ID to verify age.If an item in your order is not available for immediate shipment, we will notify you. We cannot ship wine to PO Boxes or APO/FPO addresses. Timeless Wines does not ship on weekends and major holidays.Depending upon weather conditions Timeless Wines may delay the shipment to ensure product quality. However, most orders are shipped within 24 hours.During the summer and winter customers may take advantage of our free storage service.
1.IF CUSTOMER ELECTS FOR TIMELESS WINES TO SELECT THE BEST SHIP DATE AND THEN DECIDES TO CANCEL ORDER, A FEE OF UP TO 20 PERCENT WILL BE HELD BACK. THIS FEE IS TO COVER TIME AND EXPENSE OF PACKING AND PLACING WINE IN THE CLIMATE STORAGE WAREHOUSE AND REMOVING FROM SAID WAREHOUSE ON CANCELLATION.
2.TIMELESS WINES WILL SHIP A FREE SHIPPING ORDER ONE TIME, IF CUSTOMER IS NOT ABLE TO ACCEPT DELIVERY TIMELESS WINES WILL CHARGE TO RESHIP ORDER. IF CUSTOMER DECIDES TO CANCEL ORDER TIMELESS WINES WILL REFUND THE ORDER MINUS THE SHIPPING COST THAT TIMELESS WINES INCURRED.
3.ANY CHANGES TO SHIPMENT AFTER UPS HAS PICKED UP THE PACKAGE WILL REQUIRE A FEE OF 12.00. THIS FEE IS CHARGED BY UPS NOT BY TIMELESS WINES.
Tracking your order
To track your order, sign in to the My Account page and check the status of your delivery by clicking directly on the tracking number or the UPS symbol. Please note that it may take 24 hours before tracking information appears on the carriers site. If you think your order is late, please note that: Credit card authorization and verification must be received prior to processing. Delivery occurs Monday through Friday, excluding holidays. If you have any questions about your order, please contact us at:timeless@timelesswines.com
Bottle limits & availability

In some instances state law regulates product availability and/or wine purchase limitations. Working within state and local laws may prevent our ability to fulfill order requests.

Out of stock items

There are times when products may be out of stock. In that case, a salesperson will contact you. If you decide not to make a substitution, we will ship available items minus the out of stock item(s) or cancel the order.

Credit card refunds

Timelesswines.com processes refunds to the credit card used at time of purchase upon receiving your returned shipment. Please allow 10 to 15 days for the refund credit to appear on your statement. We can also offer store credit.

Returns policy

Cancelled and/or returned orders are subject to a 20% restocking fee. Following the wine trade tradition, all bottles ten years or older are purchased at the buyers risk. No orders over 30 days may be canceled or returned,this also applies to orders not yet shipped. Customer must pay return shipping. As per the standard in the wine industry we do not offer replacements for wines that are 10 years old or older as we have no control over bottle variation or cork issues.
Tax
Timeless Wines collects tax for the state of Virginia. In any other state it is the buyer's responsibility to report any taxes due to their state.
Title
ALL WINE PURCHASED FROM Timeless Wines ARE SOLD IN THE STATE OF Virginia AND TITLE PASSES TO THE BUYER IN Virginia. Timeless Wines makes no representation to the legal rights of anyone to ship or import wine into any state outside of Virginia. The buyer is solely responsible for the shipment of alcoholic beverage products. By placing an order with Timeless Wines, the purchaser authorizes Timeless Wines to act on purchaser's behalf to engage UPS to deliver purchaser's order.
Timelesswines.com guarantee

Timelesswines.com guarantees quality products and service. Order processing time is contingent upon credit card authorization screening, and does not include weekends or holidays.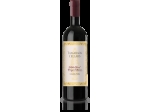 Dark and chocolatey, spiced with pretty notes of allspice and clove, this wine is round and rich, bursting with ripe berries, combined with an earthy complexity and a velvety finish.
made from 50% Cabernet Sauvignon, 25% Merlot, 25% Cabernet Franc.
The wine spent 22 months on 75% new French oak with the remaining 25% second vintage French oak. Select barrels from the best forests of Taransaud, Boutes, Quintessance, and Vicard cooperages.
---
Review:
A ripe, vibrant and refined red, with slightly gritty tannins around a plush, focused core of cherry, raspberry pie, cinnamon and clove flavors, coming together harmoniously as the finish persists. Best from 2016 through 2020. 136 cases made. Wine Spectator 93 Points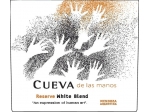 80% Chardonnay, 20% Viognier
Manual harvest.

Imagine a mythical blend of Napa Chardonnay and White burgundy.

800 six-packs produced.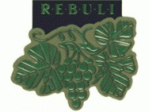 Rebuli Prosecco is a noble wine with a bright straw color, made from a selection of Prosecco grapes, which highlights the flavors and perfumes of the area. It is ideal for important occasions and as an aperitif. It is also excellent with risotto and noble meat.

"Pretty silvery straw color. Orange, juicy lemon, peach aromas with a crisp, lightly effervescent, fruity-yet-dry medium body and a long, tangy mineral, starfruit and spice accented finish. Exceptional flavorful, balanced and stylish. A perfect aperitif."
World Wine Championship Award: GOLD MEDAL
Beverage Testing Institute - May 9th 2011 - 91 points (Exceptional)


"Toasty, which makes this a little more champagnelike and perhaps more familiar to consumers. Nice balance; quite refreshing."
- Washington Post (Dec 08) - VERY GOOD

"This wine is so much fun that it seems vaguely illegal. Lightly floral in aroma, it shows fresh but restrained fruit flavors. The effervescence is abundant but soft, yet the wine remains structural and refreshing thanks to crisp acidity. Clearly the top pop for parties." - Washington Post (2006)

"Very pale straw. Very fine mousse. Nice elegant bead. Aromas of fresh bread dough, pear, touch of marzipan. Light attack. Semi-dry. Licorice note on palate. Soft, light. Simple, light pear flavors."
- International Wine Review (Dec 08)
This large Spumante estate with just over 100 acres of vines produces high-quality Prosecco. The non-vintage Rebuli Prosecco di Valdobbiadene Extra Dry is light-bodied and flowery with plenty of white peach, orange and pineapple notes in its exotic aromatics and flavors. It is off-dry, but most consumers would consider it to be a dry sparkling wine. Drink it over the next 12-18 months.-Robert Parker 90 Points