New Customer
I am a new customer.
By creating an account at Timeless Wines you will be able to shop faster, be up to date on an orders status, and keep track of the orders you have previously made.
Returning Customer
I am a returning customer.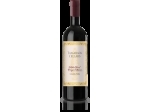 Dark and chocolatey, spiced with pretty notes of allspice and clove, this wine is round and rich, bursting with ripe berries, combined with an earthy complexity and a velvety finish.
made from 50% Cabernet Sauvignon, 25% Merlot, 25% Cabernet Franc.
The wine spent 22 months on 75% new French oak with the remaining 25% second vintage French oak. Select barrels from the best forests of Taransaud, Boutes, Quintessance, and Vicard cooperages.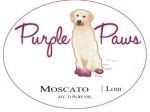 This Moscato enjoys the floral characteristics ubiquitous in this varietal.
This wine pairs well with with patio guest on a warm summer afternoon or light desserts.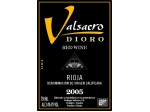 The latest step in the project is Valsacro Dioro. The earlier Valsacros were made from a field selection of the older vineyards. Now, thanks to the new facility Amador has been able to build an upmarket version of Valsacro with a four-stage selection process that includes an initial field selection of the fruit followed by a second table selection as the grapes come into the winery. After fermentation wine from selected tanks is transferred to new French oak barrels for 12-14 months of barrel age. Finally, the best barrels are set aside for Dioro and the remainder used to "upgrade" the normal Valsacro.

---
Review:
"(aged in new French oak): Glass-staining ruby. Extremely perfumed, oak-accented nose displays cherry-vanilla and blackberry preserves, with a sexy floral note and building spiciness. Full-bodied and velvety, offering palate-coating flavors of macerated cherry, dark berries and vanilla bean. Finishes very long and sweet, with persistent spiciness and a hint of smoke. An extremely attractive and balanced example of the modern style."
- Stephen Tanzer's International Wine Cellar (Sept/Oct 2011), 92 pts

"The 2005 Dioro was produced from a stricter selection and was aged in new French oak for 12-14 months. A saturated purple color, it displays a brooding bouquet of wood smoke, pencil lead, espresso, truffle, and blackberry. Dense and loaded on the palate, it has gobs of ripe black fruit, excellent balance, and a lengthy, pure finish. It will continue to blossom over the next 3-4 years and have a drinking window extending from 2014 to 2025."
- Wine Advocate (April 2010), 92 pts