New Customer
I am a new customer.
By creating an account at Timeless Wines you will be able to shop faster, be up to date on an orders status, and keep track of the orders you have previously made.
Returning Customer
I am a returning customer.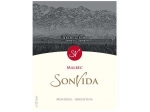 Number 4 In The Top 100 Wines!
- Wine Enthusiast Magazine (December 2014), 94 pts
SonVida Malbec 2012 is made from 95% Malbec and 5% Cabernet Sauvignon
The most challenging of years yielded a great harvest, and a magnificent wine. Frost in September, just as our Malbec was in budbreak. Then a fierce Zonda wind in early November, just as the vineyard was flowering. The result? Yields low, BUT quality high.
SonVida Malbec 2012 celebrates intense fruit, plum, blackberry, even dark chocolate notes, with the optimal acidity and smooth tannins that are so typical of the award-winning Altamira district in the Uco Valley of Mendoza. Above all, this latest Malbec from the Alegira vineyard boasts rare balance - a hint of the Old World in the best of the New World.
---
Review:
"This gorgeous Malbec gets it right. Compact, minerally aromas of blackberry are deep and a bit feral. The palate is juicy and pulses with ribald berry fruit and acidity. Blackberry flavors are beefy, salty and a touch roasted, while the finish is baked, rich and perfectly oaked. Drink through 2020. - Michael Schachner"
- Wine Enthusiast Magazine (December 2014), 94 pts + Editor's choice + #4 in the TOP 100 Wines for 2014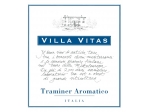 Intense and persistent bouquet, delicate and aromatic with a pleasant background note of sweet spices. Dry and aromatic palate, tasty and fragrant with a velvety consistency.
Hand harvesting during the cool morning hours to maximize aroma preservation. Whole-cluster pressing to avoid juice oxidation and separation of juice fractions according to different pressure gradients, followed by a 36-48 hours cold settling at 12°C. The juice is inoculated with selected yeast strains and fermented at 18°C. The wine remains for several months in tank on its lees, which are periodically stirred.
Pairs with fish, shellfish, asparagus and pumpkin dishes, fresh cheese.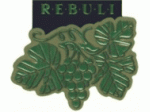 Rebuli Prosecco is a noble wine with a bright straw color, made from a selection of Prosecco grapes, which highlights the flavors and perfumes of the area. It is ideal for important occasions and as an aperitif. It is also excellent with risotto and noble meat.

"Pretty silvery straw color. Orange, juicy lemon, peach aromas with a crisp, lightly effervescent, fruity-yet-dry medium body and a long, tangy mineral, starfruit and spice accented finish. Exceptional flavorful, balanced and stylish. A perfect aperitif."
World Wine Championship Award: GOLD MEDAL
Beverage Testing Institute - May 9th 2011 - 91 points (Exceptional)


"Toasty, which makes this a little more champagnelike and perhaps more familiar to consumers. Nice balance; quite refreshing."
- Washington Post (Dec 08) - VERY GOOD

"This wine is so much fun that it seems vaguely illegal. Lightly floral in aroma, it shows fresh but restrained fruit flavors. The effervescence is abundant but soft, yet the wine remains structural and refreshing thanks to crisp acidity. Clearly the top pop for parties." - Washington Post (2006)

"Very pale straw. Very fine mousse. Nice elegant bead. Aromas of fresh bread dough, pear, touch of marzipan. Light attack. Semi-dry. Licorice note on palate. Soft, light. Simple, light pear flavors."
- International Wine Review (Dec 08)
This large Spumante estate with just over 100 acres of vines produces high-quality Prosecco. The non-vintage Rebuli Prosecco di Valdobbiadene Extra Dry is light-bodied and flowery with plenty of white peach, orange and pineapple notes in its exotic aromatics and flavors. It is off-dry, but most consumers would consider it to be a dry sparkling wine. Drink it over the next 12-18 months.-Robert Parker 90 Points