New Customer
I am a new customer.
By creating an account at Timeless Wines you will be able to shop faster, be up to date on an orders status, and keep track of the orders you have previously made.
Returning Customer
I am a returning customer.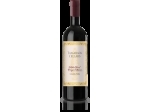 Dark and chocolatey, spiced with pretty notes of allspice and clove, this wine is round and rich, bursting with ripe berries, combined with an earthy complexity and a velvety finish.
made from 50% Cabernet Sauvignon, 25% Merlot, 25% Cabernet Franc.
The wine spent 22 months on 75% new French oak with the remaining 25% second vintage French oak. Select barrels from the best forests of Taransaud, Boutes, Quintessance, and Vicard cooperages.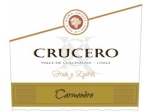 Pre-fermenting maceration at 15ºC for five days. Fermentation between 28º to 30ºC to get more color and structure for our Siegel Crucero Carmenere 2012. Four light pump-over are done daily. Post fermenting maceration for about two weeks. Then the juice was separated from the skins, which were pressed to extract more juice. 100% malolactic fermentation.
Aged 25% in American oak barrels for 3 months.
Fine deep color, with average plus density. A brooding quite intense nose: earthy, prunes and pronounced touch of violets. Entry quite firm and clear cut, with fine acidity and good fruit that adds supleness. Excellent balance. Very good with lots of character.

Pairs well with chicken, pasta, red meats, cheeses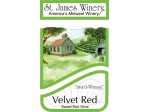 St. James Winery Velvet Red - NV is made from 100% Concord grapes from Ozark Highlands AVA.
10.5% Alcohol by Volume
12.1% Residual Sugar
Tastes and smells like ripe, just picked grapes.
Velvet Red is fruity and mouth-filling and best served chilled.

Select Wine Competition Awards:
2011 GOLD Wine & Spirits Wholesalers of America
2011 SILVER San Francisco Chronicle
2011 SILVER Pacific Rim
2011 SILVER Finger Lakes International
2011 SILVER Grand Harvest
2011 SILVER Los Angeles International
2011 SILVER Critics Challenge
2011 BRONZE Florida State Fair International
2011 BRONZE New World International
2011 BRONZE Dallas Morning News