New Customer
I am a new customer.
By creating an account at Timeless Wines you will be able to shop faster, be up to date on an orders status, and keep track of the orders you have previously made.
Returning Customer
I am a returning customer.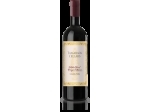 Dark and chocolatey, spiced with pretty notes of allspice and clove, this wine is round and rich, bursting with ripe berries, combined with an earthy complexity and a velvety finish.
made from 50% Cabernet Sauvignon, 25% Merlot, 25% Cabernet Franc.
The wine spent 22 months on 75% new French oak with the remaining 25% second vintage French oak. Select barrels from the best forests of Taransaud, Boutes, Quintessance, and Vicard cooperages.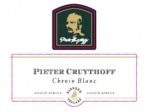 As the unofficial drink of the Riebeek Valley, the Pieter Cruythoff Chenin Blanc is the perfect every day wine that offers uncomplicated quality for the novice and connoisseur alike. Packed with upfront tropical fruit, the nose charms with an abundance of guava and gooseberries. The palate follows through with fruit flavors, balanced by a crisp acid to ensure a fresh and fruity style of wine.
Grapes came from both bosstok and trellised vines with some of the vineyards as old as 46 years. Fermentation was done at lower than usual temperatures to capture the fresh fruit flavors.
Enjoy well-chilled as a lovely crisp glass on its own, but ideal for al fresco dining and with light summer fare. Beautiful with salads, anti pasti and seafood. Very accessible and suited to almost every occasion, the Pieter Cruythoff Chenin Blanc never disappoints.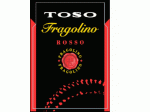 Toso Fragolino Rosso Spago is an aromatized drink made of wine and strawberry with fine and fruity flavors. Serve cool at 8 C. Excellent as an aperitif, with desserts as well as for cocktails or simply on its own.