New Customer
I am a new customer.
By creating an account at Timeless Wines you will be able to shop faster, be up to date on an orders status, and keep track of the orders you have previously made.
Returning Customer
I am a returning customer.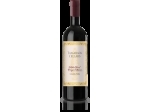 Dark and chocolatey, spiced with pretty notes of allspice and clove, this wine is round and rich, bursting with ripe berries, combined with an earthy complexity and a velvety finish.
made from 50% Cabernet Sauvignon, 25% Merlot, 25% Cabernet Franc.
The wine spent 22 months on 75% new French oak with the remaining 25% second vintage French oak. Select barrels from the best forests of Taransaud, Boutes, Quintessance, and Vicard cooperages.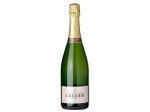 Reviews:
With a fine sense of maturity, this is rich, toasty, full-bodied and concentrated. It is a Champagne with weight, showing pink grapefruit, melon and green plum flavors inside an intense texture. At the end, acidity combines with a fine toasty flourish. Wine Enthusiast 92 Points
"A beautifully complex, toasty and overtly yeasty nose complements the equally complex and utterly delicious flavors that possess obvious concentration as well as excellent length on the satisfying finale. It's clear that this has some age on it and while it could easily be aged to good effect, it's already sufficiently ready that it's drinking very well now. In sum, this is terrific and well worth considering." Allen Meadows' Burghound.com 93 points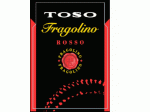 Toso Fragolino Rosso Spago is an aromatized drink made of wine and strawberry with fine and fruity flavors. Serve cool at 8 C. Excellent as an aperitif, with desserts as well as for cocktails or simply on its own.