New Customer
I am a new customer.
By creating an account at Timeless Wines you will be able to shop faster, be up to date on an orders status, and keep track of the orders you have previously made.
Returning Customer
I am a returning customer.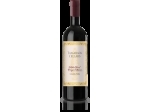 Dark and chocolatey, spiced with pretty notes of allspice and clove, this wine is round and rich, bursting with ripe berries, combined with an earthy complexity and a velvety finish.
made from 50% Cabernet Sauvignon, 25% Merlot, 25% Cabernet Franc.
The wine spent 22 months on 75% new French oak with the remaining 25% second vintage French oak. Select barrels from the best forests of Taransaud, Boutes, Quintessance, and Vicard cooperages.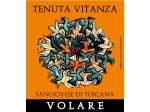 Vitanza Volare Sangiovese di Toscana 2013 is made from 80% Sangiovese, 10% Merlot and 10% Cabernet Sauvignon.
Appellation: IGT Toscana.
Vineyard's age: 14 Years.
Winemaking: Pre-soaking at a cold temperature for three days; pump-overs following the density and the temperature under computer control.
Aging: 4 Months in still tanks and 4 Months in Slavonia Oak.
Bottle refinement: 4 Months.
Production: 20,000 Bottles.
Time of Release: After 1 year from the harvest, in April.
Color: Red ruby.
Perfume: Bouquet intense and complete.
Taste: Full body, smooth and powerful with fresh fruit taste.
A bright, vibrant Toscana blend from Tenuta Vitanza that is primarily Sangiovese alongside Merlot and Cabernet Sauvignon. The wine has spent 4 months in Slovenian Oak, which adds a hint of texture and baking spice notes to its black cherry, currant and herbal flavors. The fruit-forward style makes it ideal for pairing with hard cheeses, charcuterie, olives as well as grilled vegetables and meats."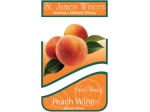 Made from peaches
9.5% Alcohol by Volume
13% Residual Sugar
Our Peach wine brings fresh from the orchard peach flavors and aromas to your glass. It's the next best thing to biting into a perfectly ripe peach.
Serve chilled with spicy cheeses or your favorite dessert.

Select Wine Competition Awards:
2011 SILVER San Francisco Chronicle
2011 GOLD Florida State Fair International
2010 BRONZE Indiana
2010 SILVER Tasters Guild International
2010 BRONZE San Francisco Chronicle