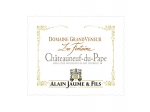 Grand Veneur Dom Chateauneuf Du Pape Blanc La Fontaine 2013 is made from 100% Roussane.
Yellow-gold color. The nose is rich in aromas of citrus fruit, tropical fruit, quince and honey, with a touch of vanilla. On the palate, the same aromas appear together with a fatness combining exotic fruit and vanilla : the wine is rich, generous and elegant, with extraordinary length. "La Fontaine" is often considerated to be one of the best Châteauneuf du Pape white, and it is by definition a superb gastronomy wine.
Best between 1 and 8 years.
---
Review:
Their top white is the 2013 Châteauneuf du Pape La Fontaine Blanc. A blend of 100% Roussanne that's aged 10% in small barrels (the majority is in stainless steel), it's a classy, balanced and medium to full-bodied beauty that gives up classic buttered citrus, white peach, melon and spice. Like the classic cuvée, this will gain a touch more richness and flesh with another 6-12 months in bottle, and drink nicely for 3-4 years at a minimum.

This estate, under the leadership of Sebastien and Christophe Jaume, continues to be one of the reference point producers for relatively modern styled Châteauneuf du Papes. In addition to their top tier efforts, the portfolio is loaded with smoking values at just about every price point. I've listed domaine wines under Domaine Grand Veneur, and the negociant wines under Alain Jaume, which I believe might also include some vineyards owned by the Jaume family as well. Regardless, the quality here is superb across the range. In addition, they've excelled in both 2012 and 2013. Wine Advocate 93 Points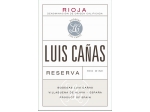 Luis Canas Rioja Reserva 2010 is made from 100 percent 95% Tempranillo and 5% Graciano
Ruby red, clean and bright. Good aromatic intensity, notes of ripe red fruit on the nose over a very elegant balsamic background. The palate is soft, cool and spirited. It has a good body and the tannins are well-integrated and polished. In the aftertaste hints of very ripe red fruit with liqueur nuances reappear making it a wine with a long finish.
---
Review:
"Quite commercial, the 2010 Reserva has plenty of lactic notes, aromas of ripe berries and lots of spices and smoke. The palate is quite accessible with fine-grained tannins and good acidity and overall balance. - Luis Gutierrez"
- Robert Parker's The Wine Advocate (Issue 218, April 2015), 91 pts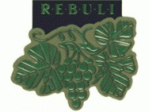 Rebuli Prosecco is a noble wine with a bright straw color, made from a selection of Prosecco grapes, which highlights the flavors and perfumes of the area. It is ideal for important occasions and as an aperitif. It is also excellent with risotto and noble meat.

"Pretty silvery straw color. Orange, juicy lemon, peach aromas with a crisp, lightly effervescent, fruity-yet-dry medium body and a long, tangy mineral, starfruit and spice accented finish. Exceptional flavorful, balanced and stylish. A perfect aperitif."
World Wine Championship Award: GOLD MEDAL
Beverage Testing Institute - May 9th 2011 - 91 points (Exceptional)


"Toasty, which makes this a little more champagnelike and perhaps more familiar to consumers. Nice balance; quite refreshing."
- Washington Post (Dec 08) - VERY GOOD

"This wine is so much fun that it seems vaguely illegal. Lightly floral in aroma, it shows fresh but restrained fruit flavors. The effervescence is abundant but soft, yet the wine remains structural and refreshing thanks to crisp acidity. Clearly the top pop for parties." - Washington Post (2006)

"Very pale straw. Very fine mousse. Nice elegant bead. Aromas of fresh bread dough, pear, touch of marzipan. Light attack. Semi-dry. Licorice note on palate. Soft, light. Simple, light pear flavors."
- International Wine Review (Dec 08)
This large Spumante estate with just over 100 acres of vines produces high-quality Prosecco. The non-vintage Rebuli Prosecco di Valdobbiadene Extra Dry is light-bodied and flowery with plenty of white peach, orange and pineapple notes in its exotic aromatics and flavors. It is off-dry, but most consumers would consider it to be a dry sparkling wine. Drink it over the next 12-18 months.-Robert Parker 90 Points