Upcoming Products
Date Expected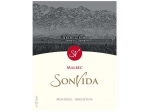 Number 4 In The Top 100 Wines!
- Wine Enthusiast Magazine (December 2014), 94 pts
SonVida Malbec 2012 is made from 95% Malbec and 5% Cabernet Sauvignon
The most challenging of years yielded a great harvest, and a magnificent wine. Frost in September, just as our Malbec was in budbreak. Then a fierce Zonda wind in early November, just as the vineyard was flowering. The result? Yields low, BUT quality high.
SonVida Malbec 2012 celebrates intense fruit, plum, blackberry, even dark chocolate notes, with the optimal acidity and smooth tannins that are so typical of the award-winning Altamira district in the Uco Valley of Mendoza. Above all, this latest Malbec from the Alegira vineyard boasts rare balance - a hint of the Old World in the best of the New World.
---
Review:
"This gorgeous Malbec gets it right. Compact, minerally aromas of blackberry are deep and a bit feral. The palate is juicy and pulses with ribald berry fruit and acidity. Blackberry flavors are beefy, salty and a touch roasted, while the finish is baked, rich and perfectly oaked. Drink through 2020. - Michael Schachner"
- Wine Enthusiast Magazine (December 2014), 94 pts + Editor's choice + #4 in the TOP 100 Wines for 2014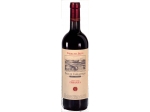 Pago de Carraovejas Crianza Ribera Del Duero is made from Tempranillo (93%), Cabernet Sauvignon (5%) and Merlot (2%).

Ideal weather conditions: rainy sprin and dry summer. Havest Sept. 29 - Oct. 22. Low yield and excellent concentration.
Aged for 12 months in French and American oak barrels, new and semi-new. Clarified with natural egg white.
Intense cherry color with purple tones. The nose is filled with ripe fruit aromas of black berries and spices. It is rich and fruity in the mouth with well integrated oak, notes of coffee and cacao and supple tannins. Full bodied, smooth and long finish.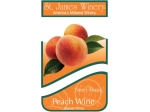 Made from peaches
9.5% Alcohol by Volume
13% Residual Sugar
Our Peach wine brings fresh from the orchard peach flavors and aromas to your glass. It's the next best thing to biting into a perfectly ripe peach.
Serve chilled with spicy cheeses or your favorite dessert.

Select Wine Competition Awards:
2011 SILVER San Francisco Chronicle
2011 GOLD Florida State Fair International
2010 BRONZE Indiana
2010 SILVER Tasters Guild International
2010 BRONZE San Francisco Chronicle