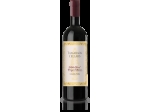 Dark and chocolatey, spiced with pretty notes of allspice and clove, this wine is round and rich, bursting with ripe berries, combined with an earthy complexity and a velvety finish.
made from 50% Cabernet Sauvignon, 25% Merlot, 25% Cabernet Franc.
The wine spent 22 months on 75% new French oak with the remaining 25% second vintage French oak. Select barrels from the best forests of Taransaud, Boutes, Quintessance, and Vicard cooperages.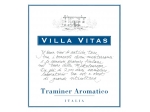 Intense and persistent bouquet, delicate and aromatic with a pleasant background note of sweet spices. Dry and aromatic palate, tasty and fragrant with a velvety consistency.
Hand harvesting during the cool morning hours to maximize aroma preservation. Whole-cluster pressing to avoid juice oxidation and separation of juice fractions according to different pressure gradients, followed by a 36-48 hours cold settling at 12°C. The juice is inoculated with selected yeast strains and fermented at 18°C. The wine remains for several months in tank on its lees, which are periodically stirred.
Pairs with fish, shellfish, asparagus and pumpkin dishes, fresh cheese.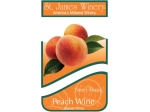 Made from peaches
9.5% Alcohol by Volume
13% Residual Sugar
Our Peach wine brings fresh from the orchard peach flavors and aromas to your glass. It's the next best thing to biting into a perfectly ripe peach.
Serve chilled with spicy cheeses or your favorite dessert.

Select Wine Competition Awards:
2011 SILVER San Francisco Chronicle
2011 GOLD Florida State Fair International
2010 BRONZE Indiana
2010 SILVER Tasters Guild International
2010 BRONZE San Francisco Chronicle