Upcoming Products
Date Expected
04/17/2015
04/02/2015
04/02/2015
04/02/2015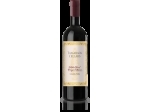 Dark and chocolatey, spiced with pretty notes of allspice and clove, this wine is round and rich, bursting with ripe berries, combined with an earthy complexity and a velvety finish.
made from 50% Cabernet Sauvignon, 25% Merlot, 25% Cabernet Franc.
The wine spent 22 months on 75% new French oak with the remaining 25% second vintage French oak. Select barrels from the best forests of Taransaud, Boutes, Quintessance, and Vicard cooperages.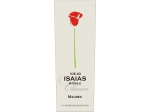 Vibrantly red, with blue and purple glints. It has complex aromas of plum and ripe fruit, evoking dry fig. In the mouth, it is velvety, long, with a rich aftertaste, full of fine, sweet, ripe tannins.
Vineyard information:
Location: Perdriel, Luján de Cuyo, on the highest area of the Mendoza river - Mendoza.
Altitude: 950m above sea level.
Soil: sandy.
Year of plantation: 2000
Plant density per hectare: 3500
Wine production per plant: two 750cc bottles, approximately.
Yield: 80 qq/ht.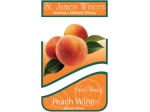 Made from peaches
9.5% Alcohol by Volume
13% Residual Sugar
Our Peach wine brings fresh from the orchard peach flavors and aromas to your glass. It's the next best thing to biting into a perfectly ripe peach.
Serve chilled with spicy cheeses or your favorite dessert.

Select Wine Competition Awards:
2011 SILVER San Francisco Chronicle
2011 GOLD Florida State Fair International
2010 BRONZE Indiana
2010 SILVER Tasters Guild International
2010 BRONZE San Francisco Chronicle