Upcoming Products
Date Expected
05/15/2015
04/22/2015
04/21/2015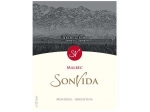 Number 4 In The Top 100 Wines!
- Wine Enthusiast Magazine (December 2014), 94 pts
SonVida Malbec 2012 is made from 95% Malbec and 5% Cabernet Sauvignon
The most challenging of years yielded a great harvest, and a magnificent wine. Frost in September, just as our Malbec was in budbreak. Then a fierce Zonda wind in early November, just as the vineyard was flowering. The result? Yields low, BUT quality high.
SonVida Malbec 2012 celebrates intense fruit, plum, blackberry, even dark chocolate notes, with the optimal acidity and smooth tannins that are so typical of the award-winning Altamira district in the Uco Valley of Mendoza. Above all, this latest Malbec from the Alegira vineyard boasts rare balance - a hint of the Old World in the best of the New World.
---
Review:
"This gorgeous Malbec gets it right. Compact, minerally aromas of blackberry are deep and a bit feral. The palate is juicy and pulses with ribald berry fruit and acidity. Blackberry flavors are beefy, salty and a touch roasted, while the finish is baked, rich and perfectly oaked. Drink through 2020. - Michael Schachner"
- Wine Enthusiast Magazine (December 2014), 94 pts + Editor's choice + #4 in the TOP 100 Wines for 2014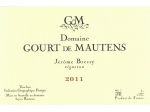 Bressy Vaucluse Rose Gourt Mautens 2011 is made from 25% Grenache Noir, 25% Carignan, 25% Mourvèdre, 25% Counoise
Complantation is a traditional practice that allows a natural harmony to be found between the various grape varieties that co-exist on the same plot: a synergy is created during the flowering phase. The aim of this method is to obtain a highly expressive mix of varieties in a precise location. Biodynamics help to accentuate this phenomenon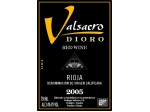 The latest step in the project is Valsacro Dioro. The earlier Valsacros were made from a field selection of the older vineyards. Now, thanks to the new facility Amador has been able to build an upmarket version of Valsacro with a four-stage selection process that includes an initial field selection of the fruit followed by a second table selection as the grapes come into the winery. After fermentation wine from selected tanks is transferred to new French oak barrels for 12-14 months of barrel age. Finally, the best barrels are set aside for Dioro and the remainder used to "upgrade" the normal Valsacro.

---
Review:
"(aged in new French oak): Glass-staining ruby. Extremely perfumed, oak-accented nose displays cherry-vanilla and blackberry preserves, with a sexy floral note and building spiciness. Full-bodied and velvety, offering palate-coating flavors of macerated cherry, dark berries and vanilla bean. Finishes very long and sweet, with persistent spiciness and a hint of smoke. An extremely attractive and balanced example of the modern style."
- Stephen Tanzer's International Wine Cellar (Sept/Oct 2011), 92 pts

"The 2005 Dioro was produced from a stricter selection and was aged in new French oak for 12-14 months. A saturated purple color, it displays a brooding bouquet of wood smoke, pencil lead, espresso, truffle, and blackberry. Dense and loaded on the palate, it has gobs of ripe black fruit, excellent balance, and a lengthy, pure finish. It will continue to blossom over the next 3-4 years and have a drinking window extending from 2014 to 2025."
- Wine Advocate (April 2010), 92 pts